Springfield's Authorized HP Copier & Printer Local Support Company
We are excited to announce that we have been selected to be a member of the HP MPS Premier Partner Program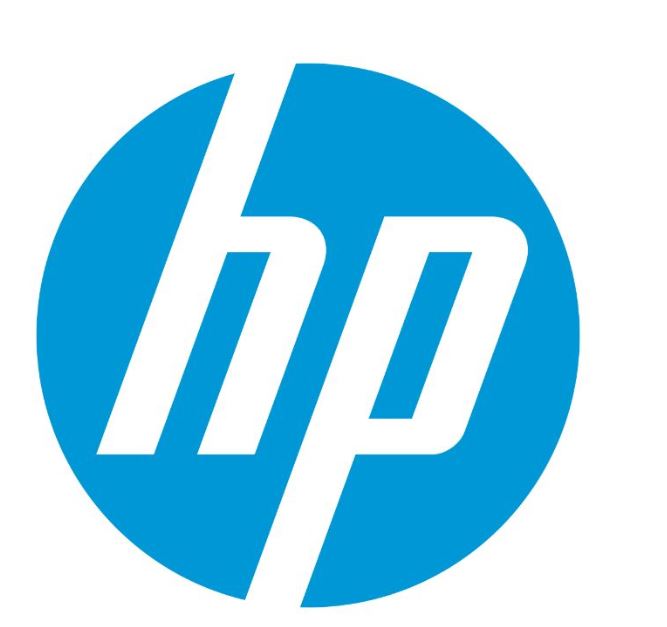 We have been selected based on our experience, customer service capabilities, and technical expertise.
As a member of this distinguished program, we have exclusive access to HP's entire portfolio of contractual printers and copiers that will benefit your business. Here's an example of what you can expect if you choose to partner with our team.
HP Office Printers Springfield, MA
HP's broad portfolio of contractual printers and copiers offers premium hardware, supplies, long-life consumables, and accessories. These products are part of HP's next generation of technology that includes:
The world's most secure printers
Smart devices for maximum productivity and workflow
Robust paper handling speeds
Legendary HP quality
We have access to HP's newest A4 Managed MFP portfolio designed for fast, reliable, cost-effective color. Plus, only HP printers in Springfield, MA can stop an attack the moment it starts, with self-healing embedded security features.
HP's most advanced embedded security features are available on HP Enterprise-class devices with FutureSmart firmware 4.5 or above and are based on HP review of 2018 published embedded security features of competitive in-class printers. Only HP offers a combination of security features for integrity checking down to the BIOS with self-healing capabilities. For more information visit: HP Printer Security Claims.
HP Enterprise printers and MFPs with FutureSmart offer self-healing security features and include embedded protections against viruses and malware.
Reduce waste and energy use with MPS
Streamlined processes and an optimized printing environment can help you achieve your sustainability goals.
Scale your print environment as your business evolves.
Let HP help you implement solutions to better predict costs, increase uptime, and enhance security.
Managed Print Services Springfield, MA - Do more than print
HP MPS helps you deliver measurable business results. Find out how much you could save.
Breakthrough service experience with the next generation of A4 MFPs
Get an affordable color, maximum uptime, and HP's most secure printing for a better overall printing experience.
---
Did You Know?
Managing your printers and supplies can reduce your overall printing costs up to 20% to 30%.
Source: IDC
The ratio of employees to printers is an average office is 4:1, but the optimal ratio is 10:1.
Source: Gartner
40% of IT help desk calls are printer related.
Source: Gartner
90% of companies don't know how much they spend on print
Source: Gartner
Managed print services can save businesses 30% on print-related expenses
Source: IDC
---
Related to: Copier Solutions in Springfield, MA, Managed Print Services in Springfield, MA, Document Management Solutions in Springfield, MA, Document Scanning Solutions in Springfield, MA, Scanning Services in Springfield, MA, Multifunction Printer Lease in Springfield, MA, Document Management System in Springfield, MA, Print Management in Springfield, MA, Laser Printer in Springfield, MA.
Go back
We're thrilled to share what folks have to say about A&A.
"Terrific to work with"
Non-profit
"Beyond ordinary!"
Town employee
"Saving money"
Auto parts dealer, Middletown, CT
"Smooth & Quick Transition"
Oil and Natural Gas, North Haven, CT
"Highly knowledgeable and patient"
Group Home, Hamden, CT
"A&A define Customer Service"
Brokerage and Property Management Firm, Hartford, CT
"Your response is second to none"
Trustee, Church, Woodbridge, CT
"Saved me time, which saved me money!"
printsmart customer, Hartford, CT
"Timely and Friendly Support"
IT Manager, Hartford, CT
"My Highest Reccomendation"
Information Technology, Hartford, CT
"Courteous, helpful, and fair!"
Executive Assistant, Manchester, CT
"Professional & Prompt Customer Service"
Branch Manager, Financial Services, Southport, CT
"Top Notch Professionals"
Administrative Assistant, Suffield, CT
"Highly Satisfied Customer"
Director, Easton, CT
"Polite & Courteous Staff"
Executive Assistant, Hartford, CT
"Pleasant to Work With"
Executive Assistant, Manchester, CT
"Exceeds Expectations"
Legal Assistant, Law Firm, Branford, CT
"Thank you for the outstanding service"
Chamber of Commerce, South Windsor, CT
"They Go Above & Beyond"
Reverend, Church, Niantic, CT
"Great office equipment vendor!"
Ted Hsu
"The people who answer the calls are always very pleasant and helpful."
Gaylord Specialty Healthcare
"He ordered immediately and came back in a very short time."
CT Government
"Well mannered, thorough explanations."
CCSU
"Very impressive and appreciated."
Atlantic Community Bankers Bank
"Great! Very informative and quick to get everything handled in a timely manner."
Pro Health MD
"Fast response times"
Associated Contruction Co.
"Always easy working with A&A"
Bradley Home
"As always a job well done!"
CCSU Student Activity
"Always friendly and helpful"
Cheshire High School
"Everything was outstanding"
George A. Law, Attorney at Law
"Great customer service"
Hartford Public Works
"We know it will be fixed when A&A comes"
Middletown Facility Department
"Quick turnaround time on orders"
New Britain Finance Department
"Always helpful and friendly and informed."
New London Public Utility
"Thanks again!"
Prohealth Physicians
"A&A's office people are wonderful!"
Regional School District #14
"Great customer service"
Revenue Services
"Friendly, fast service"
Riverview Hospital
"We receive constant steady and professional service"
Signature Construction Group of CT
"As always great customer care"
Southwestern CT Mental Healt
"We cannot say enough about the high-quality customer service of the A&A Office Systems Team!"
Hartz Media & Marketing
"If you're looking to do business with them, I highly recommend!"
Nick G.