It might come as no surprise that we here at A&A Office Systems think the copier can be a cornerstone to your office. What might come as a greater shock is that it's actually true! When combined with smart business practices and modern software, your copier is a much bigger asset than you may realize.
One of our favorite software solutions is eCopy ShareScan from Nuance. eCopy is great because it offers a whole slew of useful features with centralized administration so it's easy to configure and maintain your whole print fleet.
Here are some of the best things about eCopy:
Simplified Scanning
Taking advantage of your documents and eCopy starts with scanning. Once you've scanned your documents in at your copier, Image Enhancement can help clean up old files and bad scans, and optical character recognition (OCR) will "read" the words on your page, making it searchable and even editable later. From there, only your imagination limits what happens with your document!
Read More: A Guide to Planning Your Scanning Project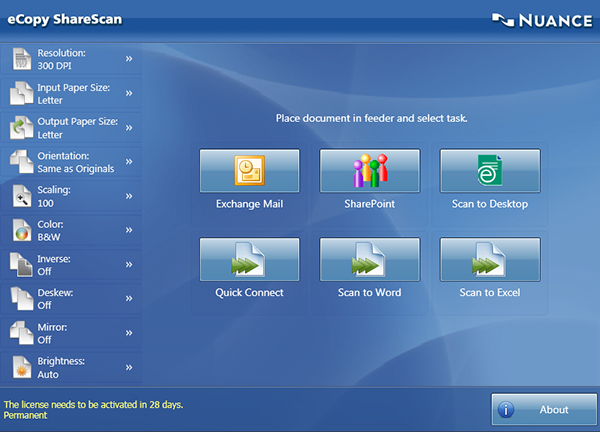 Annotation Tools
With eCopy, adding highlights, endorsements, bates labels or page numbers is a breeze. The OCR engine can even look for specified phrases and redact sensitive information before the document is routed or copied. Redaction in particular is perfect for environments where privacy compliance is paramount.
Easy File Conversion
Your scanned documents can be converted to a variety of highly accurate, editable files, such as PDF, Word or Excel. Converting hard copies to digital documents that can be revised and shared saves a lot of time and a lot of headaches.
Flexible Integrations
One of the absolute best parts of eCopy is its ability to play nice with your existing SQL databases, network folders and popular content management software. eCopy ShareScan integrates with Sharepoint, Laserfiche and many more applications, including A&A's own file sharing platform, Cumulus. Your office doesn't have to completely dismantle your existing framework just to add the benefits of eCopy!
Read More: What is Electronic Document Management?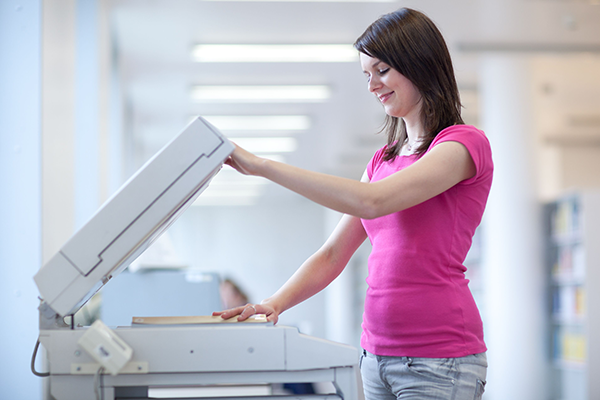 Automation Brings it All Together
Everything eCopy ShareScan can do is super useful as it is, but what really makes it a time saver is that it can do a lot of these tasks automatically! eCopy can do things like batch, route, store and email documents using set conditions, OCR rules and barcodes. It's almost like having an intern in the office.
The muscle behind eCopy saves a lot of time and a lot of headaches by simplifying and automating everyday tasks. With this kind of power, you can:
Digitize old files and records

Route documents for collaboration

Securely distribute contracts

Streamline adding new accounts

Process invoices quickly
Maybe it's no wonder we claim the copier can be a cornerstone of your office after all?
Learn more about print technology by contacting A&A!