A&A Office Copy Machines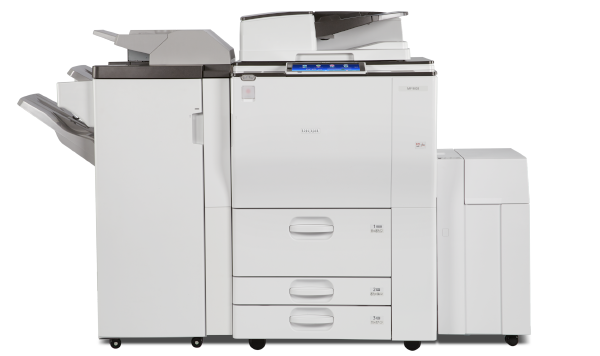 Maximize your office productivity
Fill out the form to find an office copy machine for your specific business needs.
Multifunction printers (also called MFPs or copiers) are more than just your standard desktop printer. Our wide catalog of cutting-edge devices can accommodate any industry or print volume, and include the following features:
Print, copy, scan and fax from a single device
Email documents directly from the copier
Scan documents directly to a network folder
Send documents to the cloud
Control usage and access with card authentication
Cut costs with Print Audit
All office copy machines can be integrated with our managed print services (MPS) to help lighten your IT load and cut costs.
With A&A, you can suggest or enforce rules for even more savings and security, including:
Suggest or force duplex or black and white printing to reduce toner and paper costs
Cut back on unnecessary printing by restricting the source, department or individual
Route jobs to a more efficient, central copier rather than a costly desktop printer
Keep track of all print jobs by cost center, department or individual
Authenticate print jobs by user for enhanced security