When A&A purchased Recol, a data center in Branford, CT in the fall of 2016, our aim was to build broader avenues for office technology. Today, the document lifecycle has changed quite a bit since our founding and documents spend some of their time in the cloud. In fact, it turns out a lot of office technology lives in the cloud now!
Bringing Recol, which we now call Cloudsmart, into the fold presented fresh challenges for us. To our benefit, the team at A&A Office Systems is reasonably tech literate. We were as prepared as a copier company could be, but the culture shock was undeniable.
Read More: A&A Office Systems Recognized as Technology Solutions Leader
The transition was seamless for both A&A and Recol customers, but internally, we pulled together to better understand the technology at the core of Cloudsmart. We dug into training, classes, inspections and certifications.
Among one of our most valuable partnerships is with Avast (formerly AVG). As a GOLD Partner, Avast serves as a powerful backbone for A&A and our managed IT services.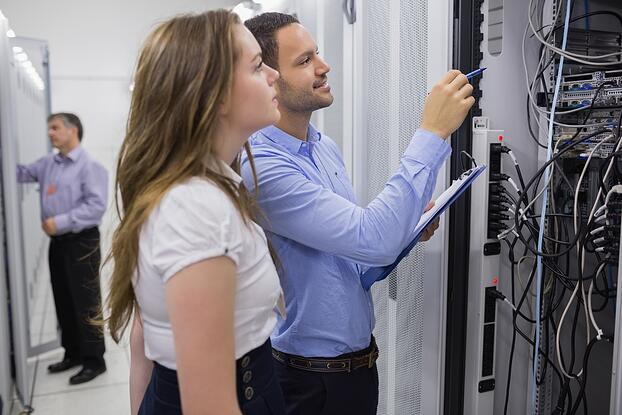 Read More: 7 Things to Expect with Managed IT Services
To achieve this level, members of both our engineering team and our sales team had to be satisfactorily certified with Avast courses. We expect nothing less. Ensuring that both our sales and service departments know our offerings inside and out has always been a matter of pride for A&A. These aren't just products on store shelves. These are real solutions for real issues our customers are experiencing.
So the certification is great! We're very proud of it But it's more than just an emblem to pin to our website (we'll pin it to our website anyway because, hey, it's a nice looking emblem). It better equips us so that we may continue to improve the workplaces of southern New England. That's always been our goal.