"It's not the customer's problem. It's our problem," says Scott Richards, A&A's Service Manager. Scott has been with with A&A Office Systems for over 14 years, 10 of which have been in the service manager role. Leaning back in his chair, Scott recounts his early years with the company as a copier service technician with a sense of pride. He attributes his rise to management to his enjoyment of turning bad situations around. "Rushing in like a fireman," as he puts it.
Sitting across from me in his office, Scott is quick to reiterate the customer service ethos of A&A's President and CEO, John Sullivan. John strongly believes the customer's experience is paramount, and having started his own career as a service technician, invests heavily in the tools, the training, and the people in A&A's service department.
A&A Service Department Facts
4 internal Customer Support Representatives
26 manufacturer trained Service Technicians
4 Field Supervisors
4 hours to time onsite
Efficient RemoteTech routing
In house Help Desk Representative
Scheduled Preventative Maintenance
"We have four people on the phones and 26 service technicians. Everyone receives copier manufacturer training, and we have technicians who learn various disciplines. Networking, production print," Scott says of his team. "And," he adds as he leans forward, "the average service tech has been here for 14 or 15 years. You know, the sales department, they're responsible for starting and building a relationship, but we play a big role in maintaining it. That low turnover rate is huge."
The process begins with a call into A&A's dispatch, centrally located at A&A's headquarters in Middletown, Connecticut. No middleman or offshoring. Using e-automate and RemoteTech software, a case is opened and the best technician is efficiently routed to the customer's location. An email with the technician's name and photo is sent to the customer, a boon for schools and other organizations concerned with security. Each technician carries approximately $5000 worth of the most frequently used OEM parts, determined by an algorithm, in their vehicle. A&A receives and closes between 120 and 150 calls a day.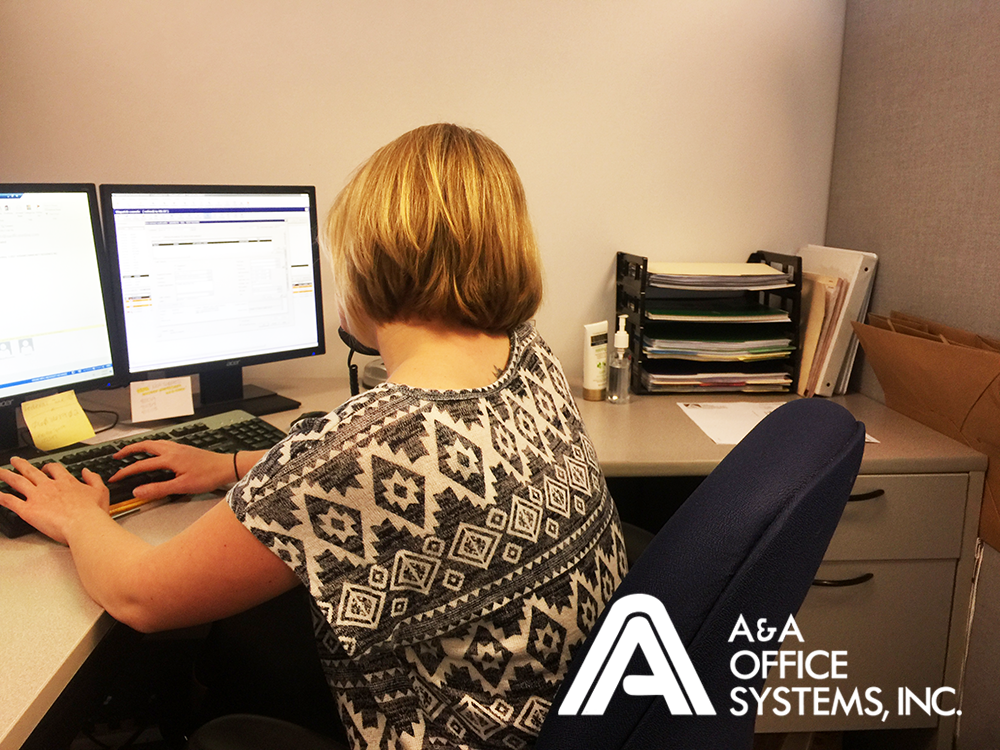 Scott proudly tells me A&A averages about 4 hours before the tech is onsite, a benchmark many other companies shoot for as well. I ask him about first call resolution; that is, the rate at which issues are resolved on the first visit to the customer. He sucks air between his teeth. "That hovers between 75 and 80 percent," he admits. A&A's internal goal is an 82% first call resolution rate.
"But," he stops me. "That's because we don't resolve just the issue we were called in for. Our technicians are trained to go through the machine and troubleshoot any other issues the customer may not be aware of, which means that we end up going back out to the customer location a little more often than we like. We're working on that, but we would rather we keep the customer up and running smoothly between preventative maintenances. That's part of the contract. We can't skimp on that."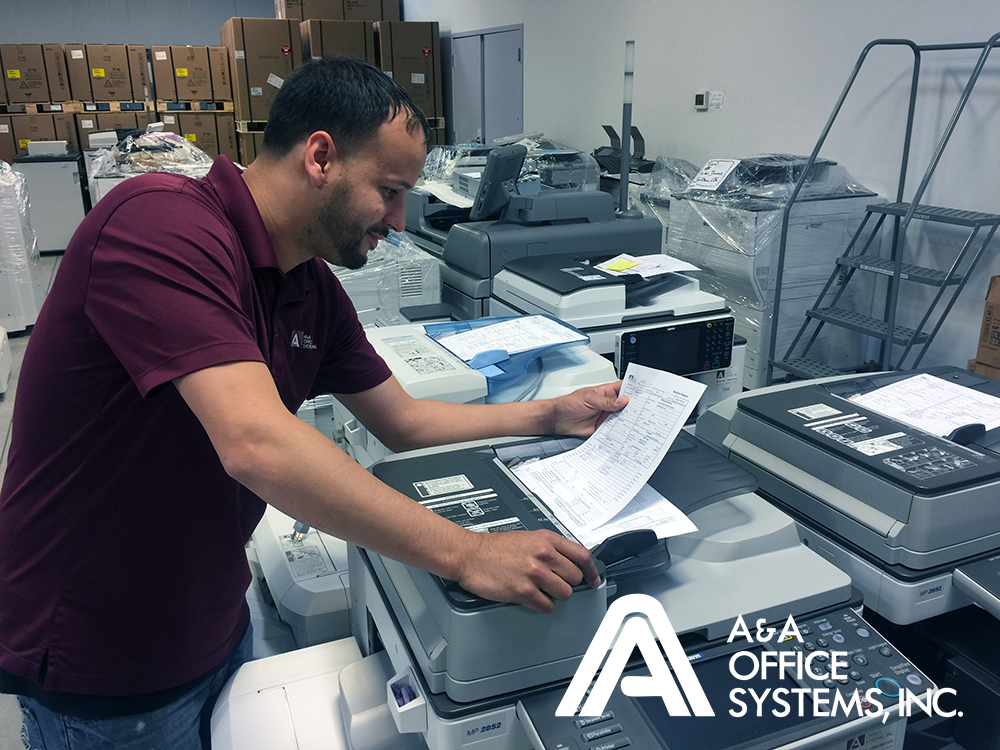 A&A's customers don't seem to mind too much either. A&A's Net Promoter Score, a measure of customer satisfaction and loyalty, was +93 for year ending 2016. Collected and verified by third party CEO Juice, a +93 score is very high. Apple, for instance, has an NPS of +70. If anything a score of +93 indicates customers are perfectly happy with the A&A approach!
The adherence to the best customer service in the industry, forged by John Sullivan, championed by Scott Richards, and exemplified by the men and women of A&A, has propelled A&A Office Systems to be the largest independent copier dealer in New England. Award winning and nationally recognized. It's little wonder that the entire company, from top to bottom, takes pride in its service department.
Learn more about the office technology A&A can bring you by downloading our free eBook survival guide!