Electronic document management is the best way to keep your files organized and immediately accessible throughout your organization. But did you know EDMS is also an excellent way to improve your information security and help meet state, federal, or industry compliance guidelines? It's true! Here are just a few ways EDMS can help you meet your security goals:
Hide Your Files From Outside Prying Eyes
If your business or organization relies heavily on paper, odds are, it's probably just hanging around. It's piled on a desk, pinned to a cubicle wall, or sitting on the copier. This happens because nobody likes to get up from their seat to repeatedly sift through filing cabinets for their document, only to have to get back up again to put it back. The problem this situation creates is that customers, vendors or other outside visitors can glimpse or even steal these openly accessible documents. EDMS keeps the documents securely on an employee's computer screen, called up only when needed and immediately closed when they're not.
Restrict Acess Between Users and Departments
While it's technically feasible (and definitely necessary) to restrict access to your paper files, it's cumbersome requires prolonged human intervention. With EDMS, rules can be set based on a number of criteria: by user, by group, by department, or, alternatively, by the folder or by the document. This ensures that the right files are seen only by the right people, tracked and recorded; a setting created once and only managed again when circumstances change. No keys, no sign out forms.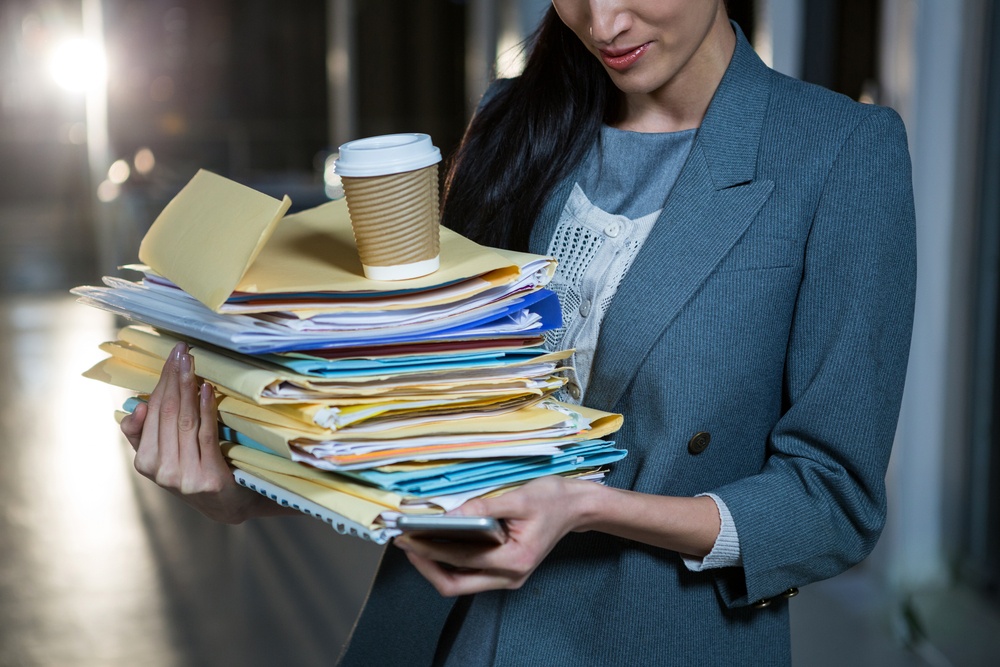 Control Information Within a File
Most elecontronic document management systems have markup features, including redaction tools. With redaction tools, users can censor sensitive information within a document without marking the original. The redaction can be seen through by users with sufficient permissions, but otherwise remains for users without those rights and when the document is exported from the system (such as by email or printing). This helps maintain compliance within fields that deal with a lot of minute information, such as education or medical.


Contribute to Business Continuity
This is a big one. A lot of things can destroy your paper documents. Fire, water, and bugs, just to name a few. And then there's human negligence that can result in misplaced, lost or stolen files. When your files are managed electronically, and then backed up (preferably offsite), you reduce the risks that using a paper-only filing system carries. Loss of information can result in lawsuits, or worse, cripple your business entirely.
Electronic document management is bar-none, the best way to maintain your paper files. Learn more about what an EDMS can do for you by contacting A&A!