Visual communcation may just be the biggest business, collaboration and educational tool you're not making the most of!
Now, to be clear, the term "visual communication" can mean a whole lot of things, from graphic design to typography to advertising, but what we are referring to here on The A&A Blog are powerful tools that make presentations, meetings and lessons much more impactful.
Digital White Boards
From board rooms to classrooms, digital white boards are the ultimate collaborative tool. With a digital white board, presentations become interactive and intelligent. Save your work and email it to everyone in attendance. And, on the subject of attendance, mobile app support means users can log in remotely with their phone or tablet, view and hear the presentation and never get left behind. The best part is, you can leverage your existing software and workflows. A digital white board conforms to you, it doesn't demand upending what already works.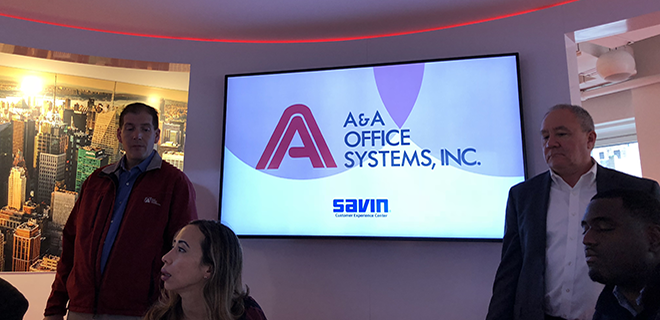 Video Conferencing
If a digital white board is overkill for your needs, video conferencing hardware might just be the ticket! Modern video conferencing devices are portable and easy to set up. It's a breeze to connect to colleagues, clients and students all over the world, and everyone can participate with lightweight and secure browser-based software.
Read More: How to Achieve Office Collaboration Nirvana
Projectors
Ok, so maybe your presentations don't need to be seen all over the world. You're more of a "in person" kind of organization. No sweat! A crystal clear, contemporary projector is more your speed. Today's projectors have pristine clarity and connect to a variety of sources, including your laptop or PC. Ceiling mounted projectors enhance a permanent conference room setting, while tabletop projectors are great for their mobility. Clever "short throw" projectors only need to sit just a few inches from the wall, which is perfect for tight spaces!
From healthcare, to education, local government to private business, almost any organization has a need to communicate. Working with outdated technology can really slow you down and even cost you money in the long run. Consider your needs, and think about how one of the visual communication tools here could really improve the efficiency where you work!
To learn more about some of the great office technology that can really shake up how you work (for the better), contact A&A today!