As the mechanisms that run our businesses become ever more digital in nature, one thing is certain: If your documents are in paper form only, your information is trapped and isn't serving you as well as it could be. If your documents are electronic, however, the content can be easily retrieved or integrated into time-saving workflows.
Integrated Cloud Environment from Ricoh, better known as Ricoh ICE, sounds a bit like marketing gibberish, but it really is the linking point between your lifeless paper documents and the limitless potential of a vibrant electronic format.
Because ICE is a low-cost subscription, so there's no need for additional software. ICE works right with your existing Ricoh or Savin MFP, but that's not even the best part!
Optical Character Recognition
Optical character recognition, or OCR, is process that makes your paper files text searchable once they're scanned in. Advanced technology "reads" the text on the page during scanning, which can greatly benefit organizing and retrieving your documents later! With ICE, you can OCR your documents right when you scan from your MFP. When your documents are indexed digitally, all that information is free to move fluidly throughout your workplace.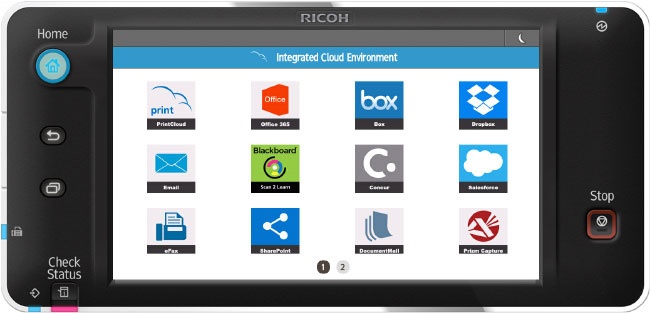 Scan-to-Cloud
Now that your documents are scanned to digital format and OCRed, the next step is ensuring they get to the right place. ICE's Scan-to-Cloud feature can quickly move your documents within your organization by attaching to an email or saving them to a network folder. Even if your organization uses a third party application, Scan-to-Cloud supports a wide range of popular external solutions:
Google Drive
Dropbox
OneDrive
Office 365
Evernote
SharePoint
ICE makes it simple to direct your documents right from your MFP's touch panel. Once your documents are scanned, OCRed and saved to a convenient location, your office can leverage all that information that was once locked away in paper!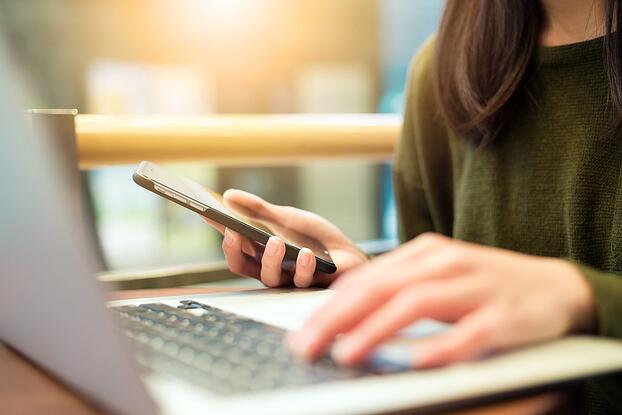 Mobile Print Cloud
Let's turn this on its head: sometimes your information isn't trapped in paper, it's trapped in your phone. There are numerous apps designed to keep your digital documents moving from your phone to another electronic location such as Dropbox, but printing can still be cumbersome. The ICE Print Cloud package makes printing from your phone incredibly simple! With Print Cloud, you can push a document, email, photo or web address from your iOS or Android device to the cloud to release at any Print Cloud enabled MFP.
Ricoh Integrated Cloud Environment is affordable and easy to implement so your office can be up and running with these great features in no time. ICE could be just the ticket to give the information locked in your paper documents a new lease on life.